Four fab tips to make your wedding one to remember!
Photo by Dermot Byrne Photography – www.dermotbyrnephoto.ie
In my last blog, I talked about the importance of forward planning.
In essence, this means putting yourself in the shoes of your guests, and anticipating the sort of things that will make your day so special and memorable for them – not to mention for yourself!
So sticking with that theme, I'm setting out another four tips to help you deliver the sort of guest-centred wedding that people will talk about for years to come.
1. HAVE PHONE CHARGING STATIONS.
I wrote in the last blog about considering an electronics-free zone for the day.
But if you think that's not a runner, then here's something to consider instead.
Everyone will be using their mobile phones or iPads during the day, for catching still shots and video action, for posting on social media about the great time they're having, and for keeping in touch with the babysitter.
Not to mention keeping an eye of how their favourite team is doing!
All of this plays havoc with battery life.
So if you want to make sure that your guest don't run out of juice, it's a really thoughtful idea to set up some phone-charging points for your guests.
And it's an extra-thoughtful touch if you provide a couple of Apple charging leads, and a couple for Android phones.
2. SERVE LATE NIGHT SNACKS.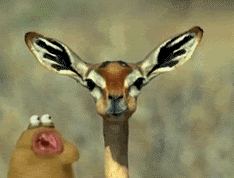 As we finish the last mouthful of dessert at the wedding meal, we probably promise ourselves that we won't eat again for a fortnight.
But four or five hours later – and with hundreds of calories burned off on the dance floor – it's amazing how peckish your guests can become.
Because of this, it goes down a treat when you surprise your guests with an end-of-night food truck.
This could be anything from a fish and chip van to a mobile pizza van – or perhaps even a van producing something more exotic such as falafels.
Apart from going mad for something to eat late at night, your guests will get an extra kick out of eating out of a food van. Nothing beats eating a bag of chips in a fancy frock!
3. DARE TO BE DIFFERENT.
Photo by Dermot Byrne Photography – www.dermotbyrnephoto.ie
Having performed at over a thousand weddings in my career, I'm struck by how similar they tend to be.
And there's absolutely no reason why this should be the case.
What typically happens at a wedding is simply a social convention – it's not written in stone.
The bottom line is that it's your day out, so you should be free to show off your own uniqueness as a couple by staging a day to match.
This could be anything from staging a smaller-size reception in your own back garden to deciding that there will be no live speeches on the day.
Record the speeches instead, and the people who won't now have to stand up in front of a crowd will thank you big time!.
You can also be different in deciding on a dress code that reflects you.
If you're not one for standing on ceremony, what's to stop you from inviting your guests to come along in jumper and jeans?
Or how about having a ceremony out-of-doors, if this is an option for you.
There's nothing like a summer wedding in the sunshine, but make sure you have a Plan B in case the weather doesn't behave itself.
You can also consider a different form of wedding entertainment, and maybe opt for a Cajun band instead of a traditional wedding band?
4. HIRE EXPERIENCED SUPPLIERS.
Photo by Dermot Byrne Photography – www.dermotbyrnephoto.ie
Unfortunately, it's likely that you're planning a wedding for the first time, so you won't be experienced in the task.
That's why it's so important to make sure that your suppliers have the level of experience that you lack.
They've worked at countless weddings, and know all the pitfalls that you're likely to come upon.
When they suggest doing something differently to your initial brief, it's a good idea to listen to what they're saying.
They're very likely to be right!
Using experienced suppliers (including your wedding entertainer means that you're not paying for a florist or a wedding entertainer to cut their teeth – and gain experience at your expense.
And speaking of expense, you're likely to pay a little more for a supplier who's really successful and really sought-after.
You have to ask yourself if you want cheap and average or slightly more expensive – but memorable.
If you put these four tips into practice, I'm sure your wedding will be all the better for it, as it shows that you're simply not prepared to settle for average or so-so!
Latest posts by Shane Black
(see all)